Welcome on a new edition of my weekly ritual, Gratitude Friday (if you are not familiar with it, please go read how it came up and what it is about).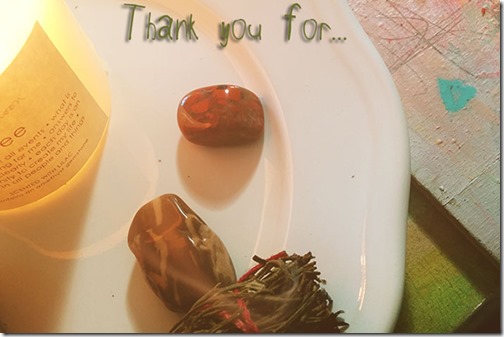 May… today is the first day of May (come on…. almost half the year has already passed by ?!). Definitely Spring over our neck of the woods, some days almost feel like Summer. The barbecue is used more and more, the girls spend time outside everyday after school, my strawberry and blueberry trees have flowers… Spring and Summer are my favorite time of the year, so just that makes me happier already. Lighters.
I feel like I am grateful for the same things over and over, week after week. But it's more than okay, actually. There is nothing wrong with that.
This week, I am thankful for:
Synchronicity with my Kindred who lives a continent and an ocean away
My husband being home at night
Barbecues
Granville Island Market (=fresh fruits=fresh fish=deli)
Cooking
90's R&B music
Melissa coming over
Decluttering my Studio
Sacred Stories finding their way out
Hugs
Hearing Mom on the phone
Sticking to the Whole30 (today is day #20)
Sunshine
What about you ?