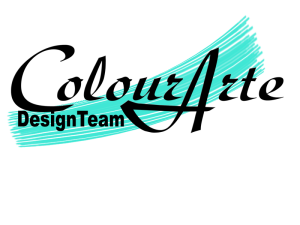 Hi guys ! I am submitting to be part of the Design Team of a brand I love and you have seen me use over and over: ColourArte. A good thing I am an early bird and wake up early on the weekend because I have only today to create and share this project.
I went to my happy place: my art journal. This is where I explore and experiment and record where I am, where I kind of check in within myself.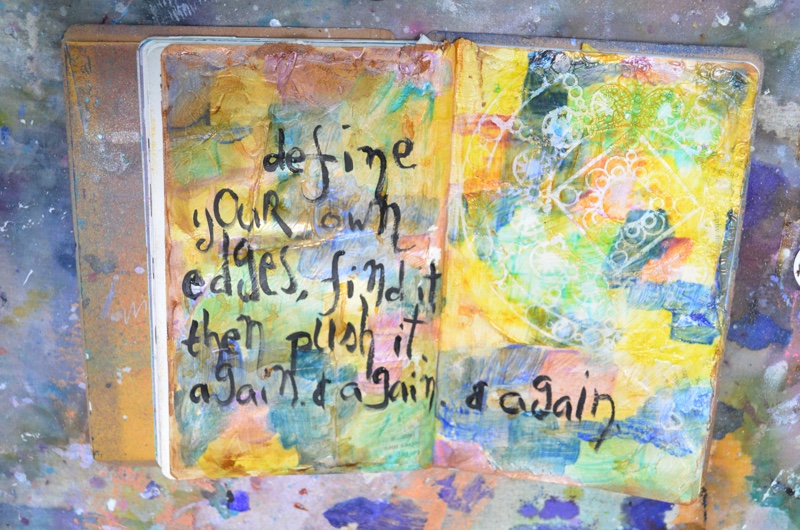 For this project, I used my small Dylusions journal because it is almost finished, only a few spreads left. And tried to go with my flow. Meaning minutes of me staring at it… wondering and pondering about the next step. But it is more than okay, it happens. I made a video AND a picture step by step for you (don't get used to it lol)
I have a list of the supplies I used at the end of this blogpost so scroll down to get to it 😉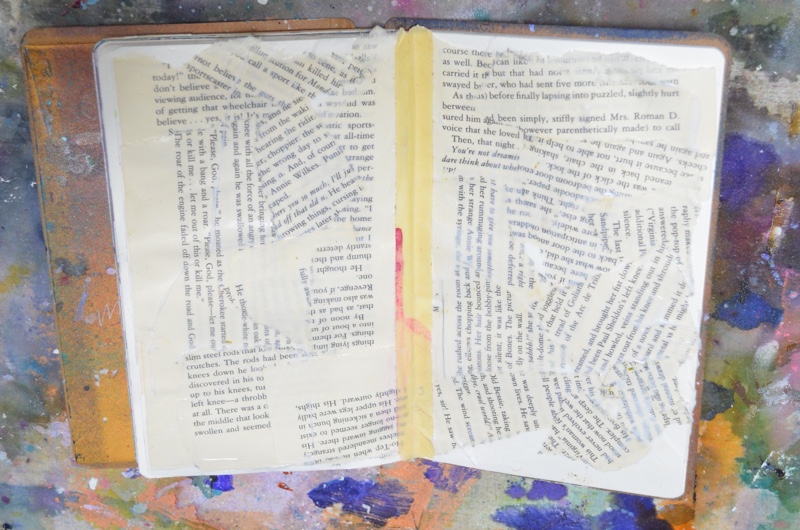 I began by tearing some book pages into different sizes pieces and glued them with gel matte medium. I covered the criss with some tape to make it a bit stronger. I know some of you will cringe at the idea of destroying a book, I was at first a few years ago but bought some for like 50 cents at our local library, dedicated to this purpose.
Once completely dry, I covered with gesso but the paper and text showing through in some areas. I used a fluffy brush and went in all directions possible to create some beautiful, yet not overwhelming, texture.
I am not the patient kind so much, so I used my heat gun to dry it faster.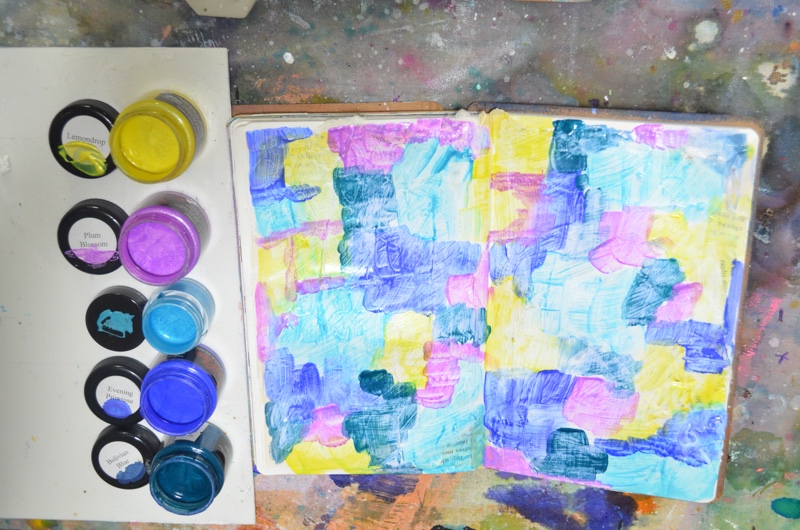 The next step was playing with some Silks glazes. I love that they are not opaque, so the first layer was still visible underneath. I wanted something giving me a fresh feeling and painted patches of colors, once after the other. It's okay to have them overlap now and then. Let it dry.
When dry to the touch, I picked a stencil that brought me the idea of thinking outside of a box, taped it on my page, and applied a thin layer of matte gel medium on top. I wanted that layer to be fairly thin so the drying time would not be too extended (remember… I was working on a clock for this project ;)). My heat gun was a real friend today !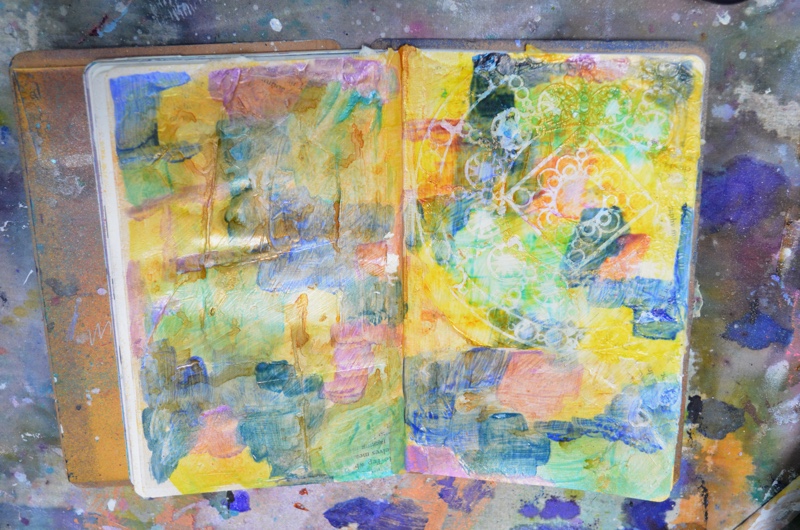 In order to bring everything together, I decided to mist over the entire spread (scary !). For that, I mixed two colors of Primary Elements (the shimmery pigment powder) with water, in a Mini Mist bottle. Oh my… I loved how it turned out ! I used a baby wipe to wipe over the stenciled shape, to make it pop more. It is still subtle but I like it like that.
With a foam applicator, I went over the edges with a darker brown.
Once again… dry.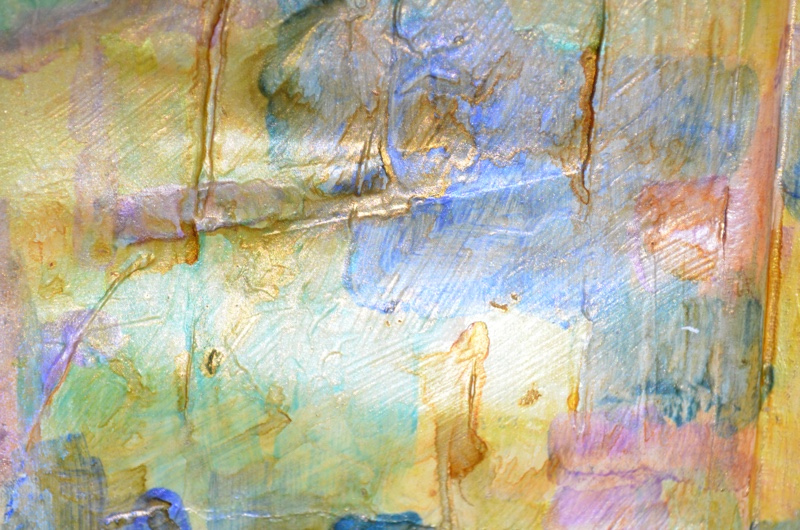 I liked it as is and just needed one last step, my message. I used a very fine brush and the Black Ice silk to write it.
I hope you enjoyed it. Had so much fun making it for you <3
Here is the list of the supplies I used for this project: