Today's Gratitude Friday is a little different because of lots of reasons… It is my birthday in two days: the big 3.0 is looming but this is something I am actually looking forward to (more on that later).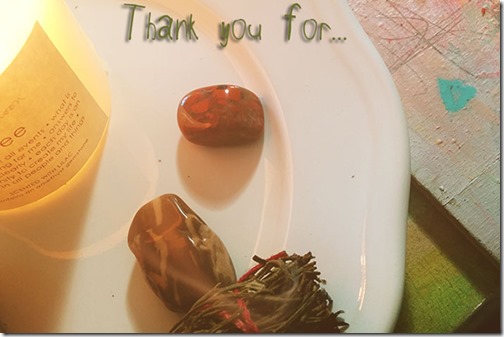 As you may know, I have the honour of being a teacher in Effy's next online class called Radiant II:Art Journaling. In my lesson, I will walk you through how I use art journaling to process my emotions, even the ones I am not necessarily aware of when I begin the creative process. You'll also see peeks of my older journals (how fun to see the evolution since 2008 !).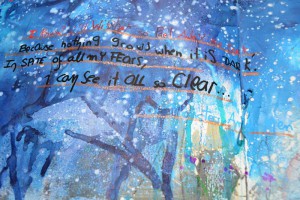 Of course, you can sign up. It is $99 for endless availability to the lessons of 15 teachers, plus Effy's take on each of them. The line-up is exquisite and I am so damn lucky to be along them (scroll down to see the list of the teachers and how to reach them). It starts on October 1st and everything will be available for you to watch at your own pace.
I love birthdays and I love giving. Effy allows me to give to one of my reader one spot for the class, so there you go. It starts now and will end on Tuesday 22nd.
Here is the lovely artists teaching too:
France Papillon
http://effywild.ning.com/france-papillon
Micki Wilde
http://effywild.ning.com/micki-wilde
Iris Fritschi-Cussens
http://effywild.ning.com/iris
Marieke Blokland
http://effywild.ning.com/marieke
Felicia borges
http://effywild.ning.com/felicia-borges
Andrea Schroeder
http://effywild.ning.com/andrea-schroeder
Tangie Baxter
http://effywild.ning.com/tangie-baxter
Tamara Laporte
http://effywild.ning.com/tamara-laporte
Dyan Reavely
http://effywild.ning.com/dyan-reaveley
Jeanette Montero
http://effywild.ning.com/jeanette-montero
Kelly Hoernig
http://effywild.ning.com/kelly-hoernig
Sarah Trumpp
http://effywild.ning.com/sarah-trumpp
Nolwenn Petitbois
http://effywild.ning.com/nolwenn-petitbois
Juna Biagioni
http://effywild.ning.com/juna-biagioni
Chelle Stein
http://effywild.ning.com/chelle-stein