In the past few years, creating specific items for you to purchase for Christmas has been on my mind, but I never got my mind around it. This year felt different, so I am in full prototype-making mode, brainstorming what makes me happy to create (ie. "what would I purchase from an artist myself ?").
I also hinted about it, but I am working on a side personal project, currently titled #30SomethingSpecial and you can see I try to make my life easier by doing weird things, like taping 6 canvases together :p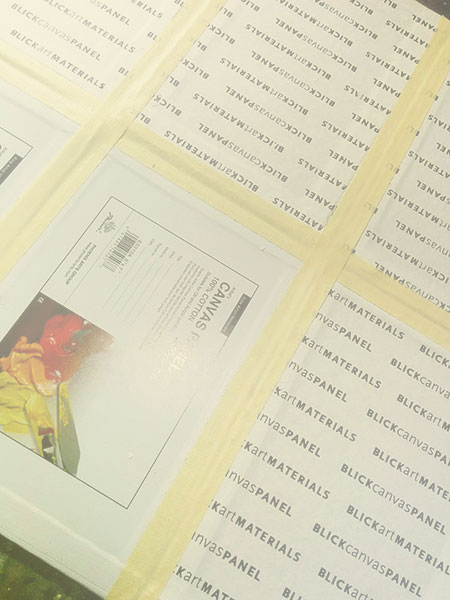 I also got to play with the newest Silk Glaze set from ColourArte, and let me tell you: I am in love with these. You can watch my video project using all of them, a papier mâché moon 😉
I love creating these videos for you, and stretching what I think is my comfort zone…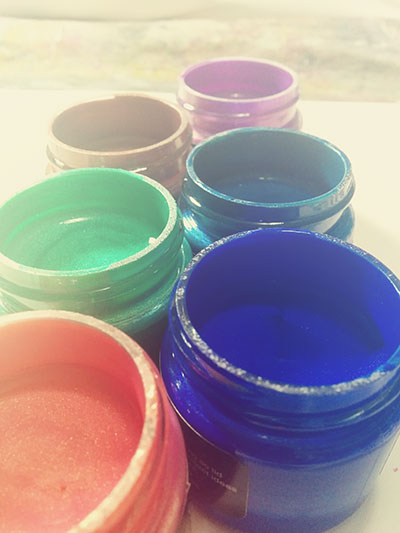 You may not know my love for journals. All of them. I am not amazing at bookbinding but I am good when I set my mind into it. You can see the prototype I created for hand-painted fabric journals (the closure is different). SO.MUCH.FUN. I am waiting for some more paper to bind two more. And if you are interested, I can make a comission journal just for you, with your prefered colors and patterns. Contact me if you'd like more info about this. I sent one to South Africa last week and I can't wait for its new owner to discover it.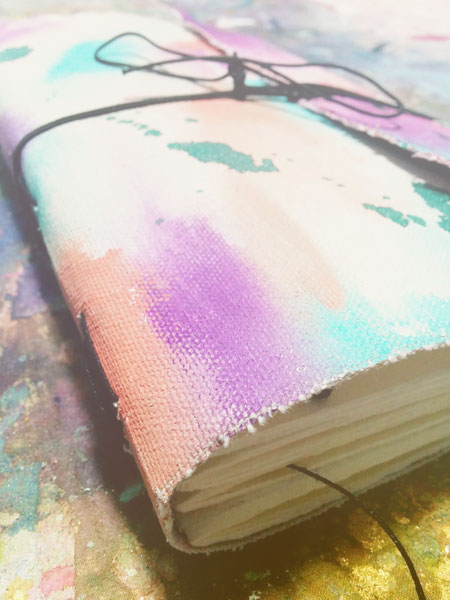 I love when Melissa comes for an art playdate. Our styles are very different (she does mostly watercolory mixed media). Being a work-at-home artist can get lonely, you might know that. And she does not mind my quirks, so bonus points 😉
Last time, she created a video while here (with a special appearence from the new member of the Petitbois family).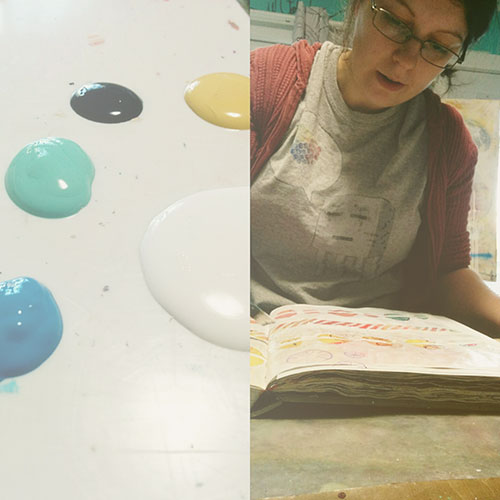 This is what I was creating that day Melissa came over: the covers for the journals I mentionned above. Not one is the same, but they all make sense in my style and who I am. So so lovely. AND they have a flap (I love flap).
It allowed me to notice something essential: I need to create what I would use and buy myself. And these journals totally fit this.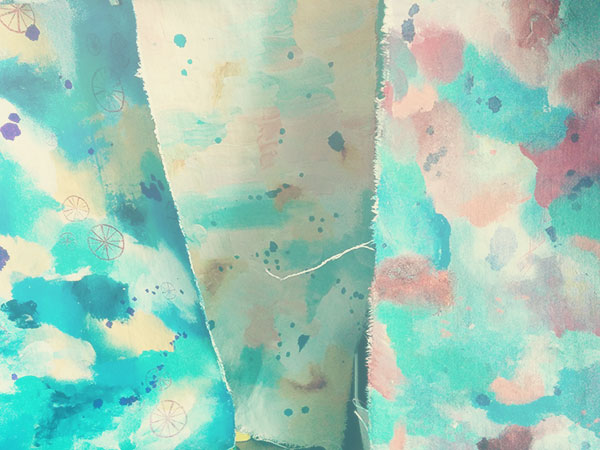 I also wanted to share with you a little behind the scene. When you order something from me (whatever it is, really), I will spend some time charging it with both crystals and Reiki, and also smudge the item before carefully packing it. Love is implied in every step of the way, from the moment I pick up the surface, to the moment I deposit it to the post office.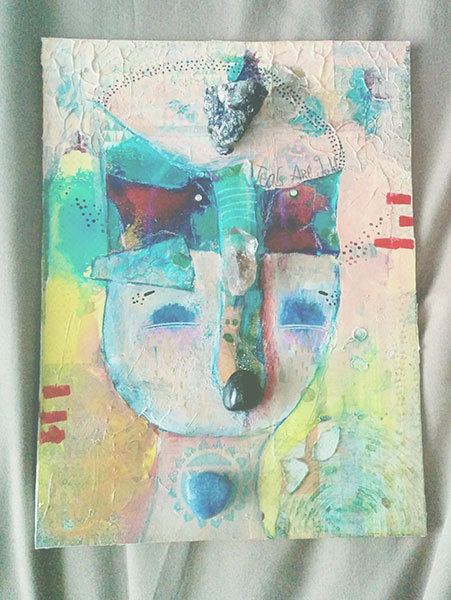 I hope you enjoyed this little view from what's currently going on in my Teal Studio. Change is afoot but I want to share more with you, so I invite you to follow me on Instagram, the first place I share everything.