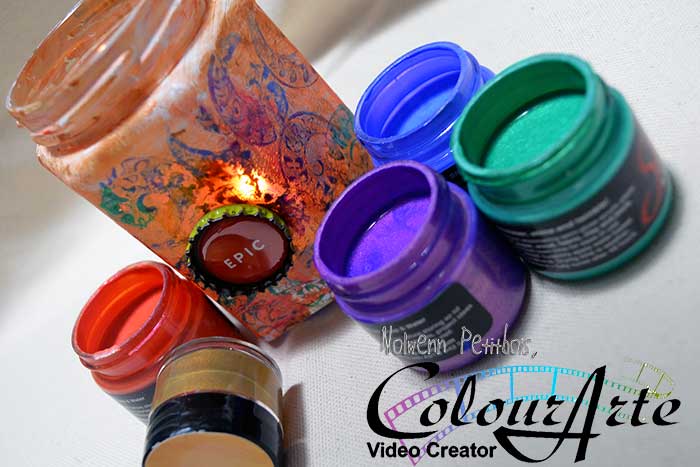 This week, for my video project using ColourArte's products, I decided to create something I needed: a candle holder. I went with an empty (and clean, of course) glass jar of what I believe was jam.
You'll see that in just a few steps, you can achieve a really beautiful result that will had this personal touch in your home (or again, make a good gift).
I started with a coat of gesso, using my trusted fluffy brush: I love the combination of both so it creates a stunning texture with zero effort. It is not captured on camera, but while it was still wet I put a sheet of paper towel on top, pressed a little and removed it. It took some of the gesso away and revealed another layer of texture.
Then, I applied the lightest colors with my fingers, all over the surface.
I wanted to see how will it look to use the Silks with a rubber stamp. I had a pattern in mind using stamps by Ryn that reminded me of the morroccan style.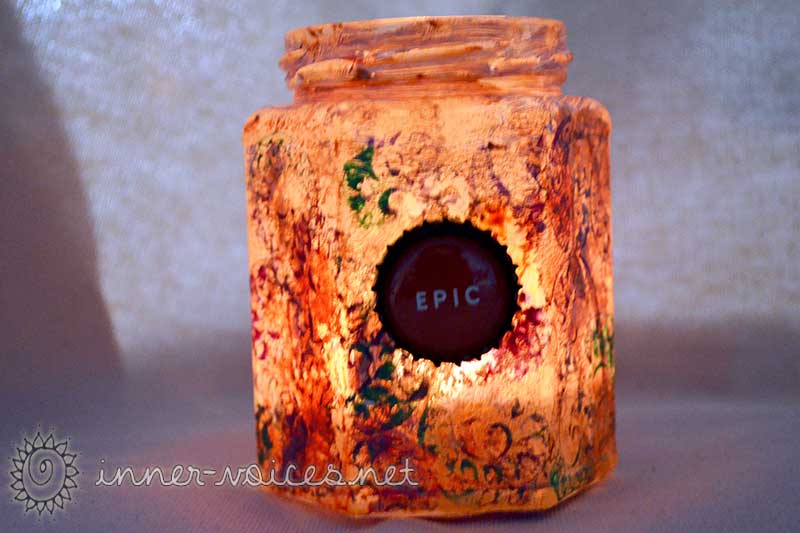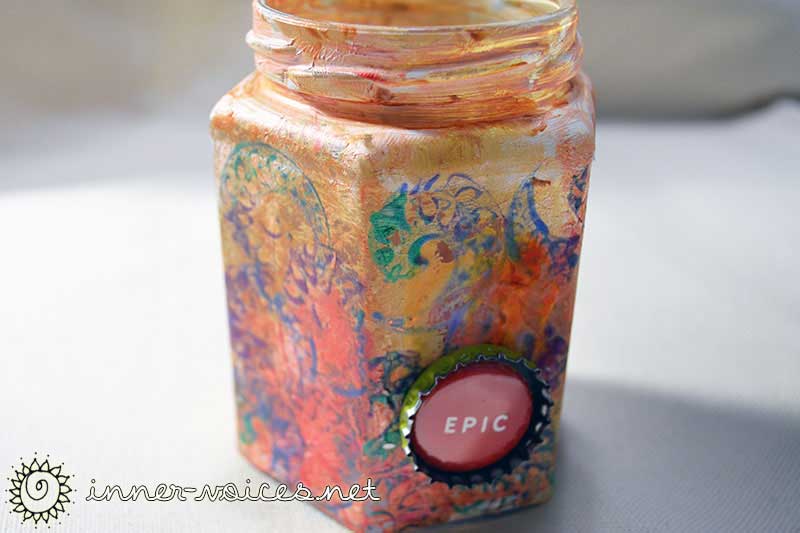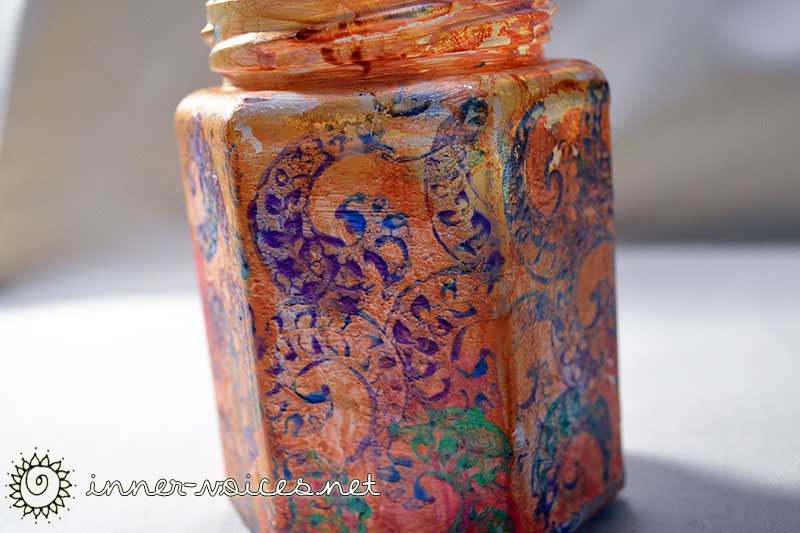 Here is the list of the supplies I used: