For my entire life, I have heard people tell me "you feel too much". Well, probably. But what can I do about it? I have learned early on my spiritual journey that it can be as much of a blessing than a curse.
My best friend and I often talk about our personal Essences. What makes us us, and how it often is an issue regarding others. And I noticed how, on a regular basis, I catch myself telling her "But this is what makes us Human, too". It is easy to want to block it all; the pain, the doubts, the fear. And you want to be in on a secret? When I was 18, I did a ritual to shut every feeling off (it is called ataraxia, by the way): it did not resolve anything.
Damn, it fucking hurts to be Human!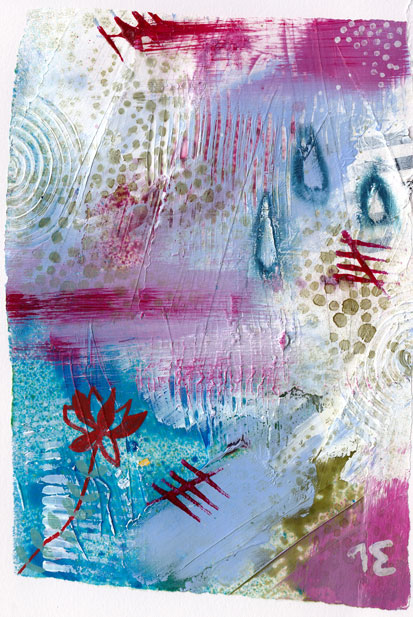 I have lived inside my head for most of my life. Well, if I am really honest with myself, I still do.
Learning who I am. Figuring out what would make me better as a person; not necessarily for others but so I am more at peace with my psyche.
Making art helps me to makes sense of things. Of my emotions. Of events. I step in my ArtCave and tell to myself: today, let's figure this shit out. And I will pick the color, the symbols, the textures that embody this specific thing.
A song to illustrate how I feel about this