It's okay to stay in the comfort zone as long as it is not forever.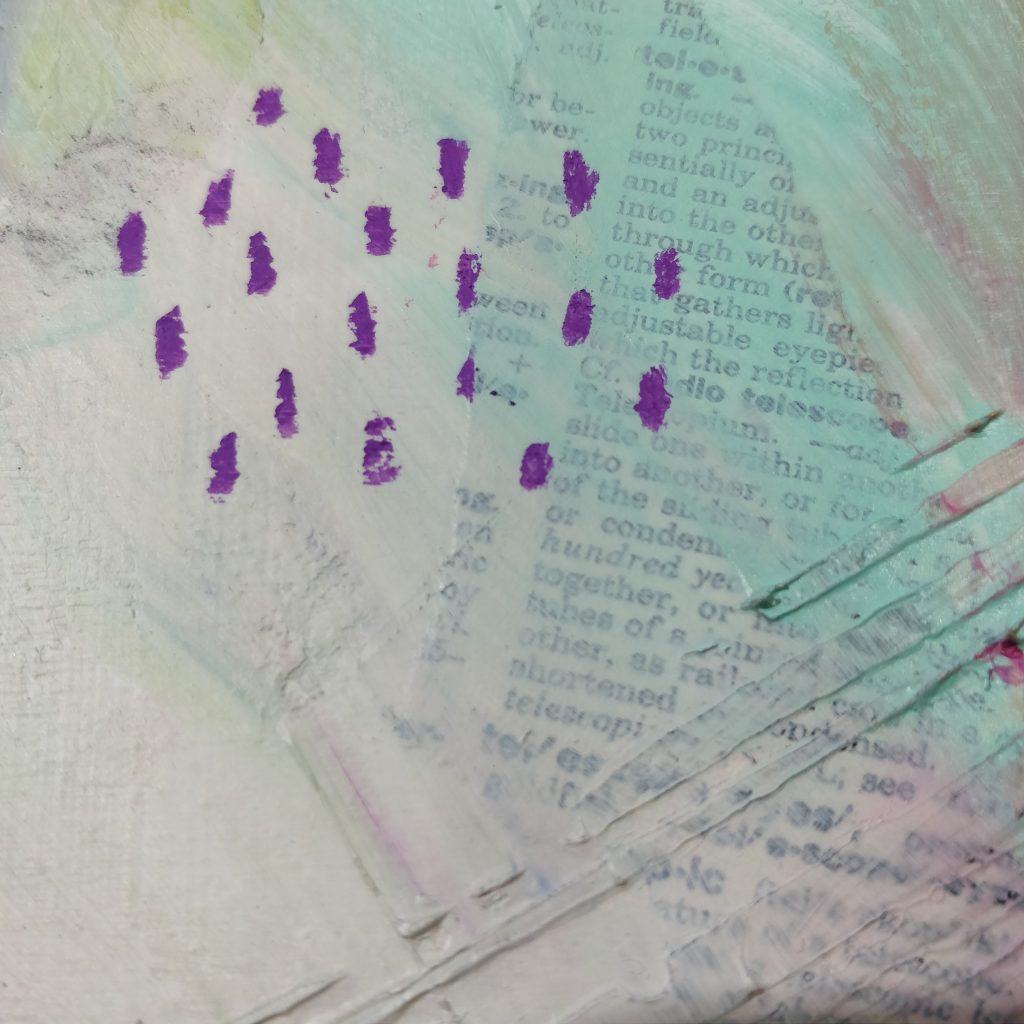 I am the kind of girl who, when a comfort zone is found, tends to stay in it for quite a while. If there is a technique I love, I will use it until I've squished it entirely.
But there's also this part of me that gets bored pretty easily. This is why I love Mixed Media so much I guess, because I can't really get bored. I can discover, play with media as much as I want, use this with that but try a different way the next time etc.
There is no mistakes, just learning curves.
Doesn't knowing this take some of the pressure off? It sure does.
I feel so complete when experimenting with new ways to build texture on my art. I love the feeling brought by having some «ahah» moments when an idea becomes something really cool in reality.
It used to be in my nature to have the need to control everything. I used to plan every part of a painting beforehand. But now, I am an intuitive artist. I channel the Universe's messages through my artwork and that feels so good.
You might think that I am weird but that's okay. This year, my Soul Whisper is UNAPOLOGETIC so here I am. this is me.