I should not really be on the computer because my arm fucking hurts from the position to type. However, I am fed up with myself throwing pity parties because I am in physical pain, in emotional distress. I can't seem to shake it off from my system.
Coming here, putting words on it, is one of my usual coping mechanisms…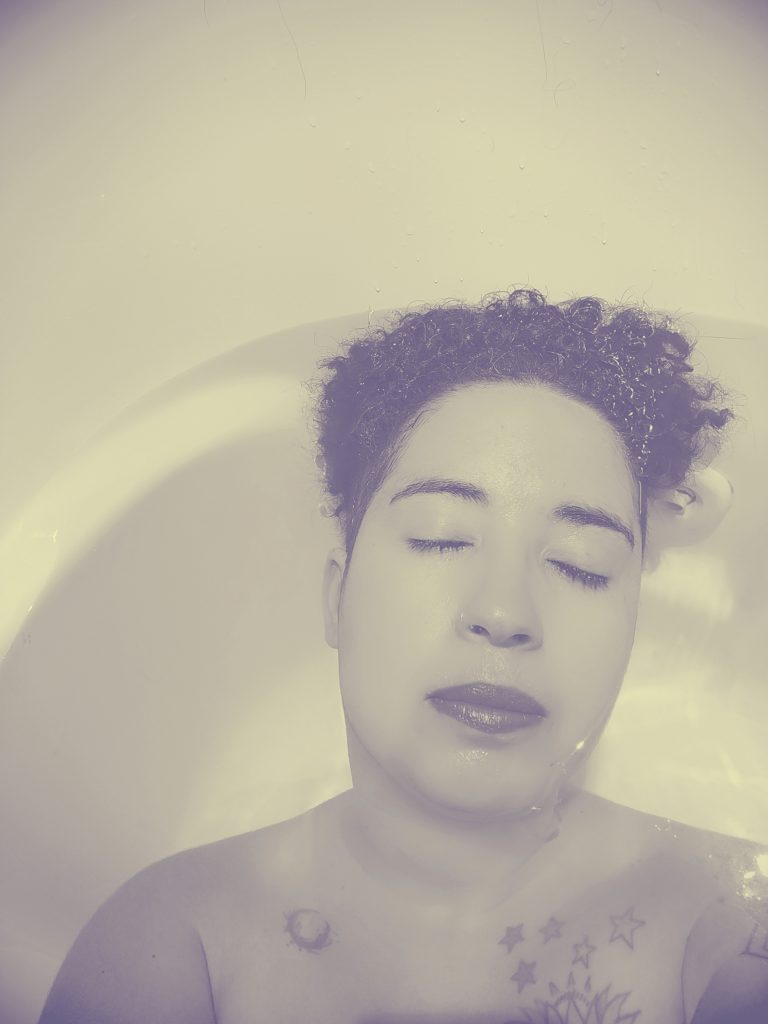 I learned not so long ago that when I was a teen, some of my family members were complaining to my Mom that I was always hurting somewhere. I took this very hard and thought "well, suckers, I guess it was probably just Fibromyalgia already building inside of me somehow…". It truly sucks to know that people you were close to were actually talking shit behind your back. I am pretty sure they did not intend to be mean, but it still stings…
It's been months of hurting now (I started to think it was not fibro pain around August 2019 and it took a turn for the worse in September, around my birthday). My arm started to act up about a month after I began working as a sushi prep cook. But because I hate stopping or slowing down (it comes down to admitting that something is wrong), I suffered in silence and kept at it. Until it was too late. It was impossible to move my arm without my shoulder and my elbow feeling like they were on fire. Or like someone was stabbing me and other kinds of joyful pain. I consulted in an emergency clinic and got the diagnosis that it is a double tendinitis/capsulitis (frozen shoulder). I had to quit my job (which I now go back to for about two-three days a week).
It's gonna be okay, isn't it?
My body makes me feel worthless. I envy people who are living their lives unaware of their flesh envelope. There is not a second I am not reminded something is wrong with mine. But you know what? I am making peace with it. To accept that this is my new normal and that it does not define me 100%.
I hate it when my boss tells me "if you're not capable, then you're not capable" even though the meaning behind it is different in québecois than it is in french… It hurts, every day. I had two cortisone infiltration in my shoulder and none of them really helped. All the doctors I have seen about it are clear: the only way to make it better is to quit my job, because it's the reason why my arm keeps doing the same hurtful movements, again and again. But I am not a quitter.

I have learned to suck it up. I feel betrayed by my body, again. However, I am the one living with it and the one making the decisions: I don't want it to have even more control over my life…
Adjusting to this new pain is fucking hard and frustrating but life must go on anyway.