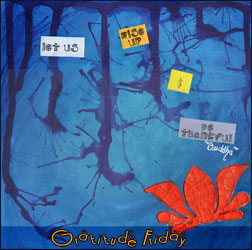 Gratitude Friday is a weekly ritual I started in order to focus on all the small and big positive things that happened during my week. I invite you to join me, you'll see how much being thankful can change your life. If you want to know more about it, read my introduction post.
Hello !
March is for us the month to celebrate our baby Koala birthday (she'll turn 5 this year… and I secretely celebrate my half-birthday the same day, as when I was a kid).
March is also the sign that a quarter of the year is already gone.
For many reasons, I feel like this March 2012 is holding a lot of life-changing stuff. I think I've talked about it here in the past. But I am not excepting anything specific, just enjoying the ride. The famous "Now". And this Gratitude Friday rituel, whether I share it online here or keep it for myself, is a great tool for that.
This week, I am thankful for:
The persons who actually make an habit of Gratitude Fridays and sometimes share it on their space. Even when I am silent.
I am learning to know the 20 other teachers in 21 Secrets (more info about it here. It starts in a month and it's not too late to sign up. I will giveaway one spot next week). I know most of them, at least their names, but I have this feeling that this round will be extra special. I hope I am not wrong 😉 I am in the starting blocks to get everything ready.
I love the short videos my friend Anu sends me. It makes me feel special and loved.
I love the raw honestin in Liz Lamoreux's blog. One day, I'll gift myself with one of her jewelry piece.
The email from Grenouille's teacher. Reassuring. I know Grenouille is doing the best she can.
I signed up for Studio Calico's kits. I am not a scrapbooker but use a lot of stuff they use in my artworks. And I love to receive packages :s
My last Nixie, Allie, is filling me with this je ne sais quoi I haven't fully felt for some time. And I know that when this feeling is there, it means I am where I am meant to be and have done what had to be done. I loved writing her story.
I want to create art journals again. Experimenting. Just having fun in the process.
I will be able to get my certification to be a Certified Vision Board Coach. I have homework to do though.
I will be in Mindy Lacefield's first online class. It makes me happy.
The women at the scrapbook store Clipper Street begin to know me and what I like (which means I go there too often, I know). I even dared asking about the possibility of teaching at their boutique. YAY me for taking that leap of faith.
I am one of the 50 lucky to have been chosen to test recipes for the second cookbook to come of Jaden Hair (from the blog Steamy Kitchen). I will try the first recipe tonight. Can't wait.
I wish you all a wonderful week-end. Here it tastes a bit like spring break already because of the teachers' strike (it's a very long story…).
Here are a few pictures from this week: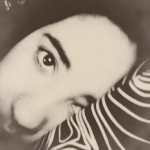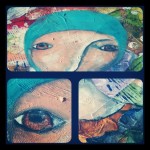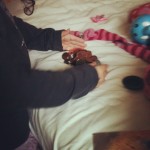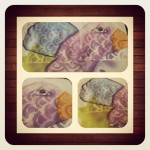 If you wrote your Gratitude Friday on your blog, don't forget to enter your NAME and URL below so I'm notified and can come to read you (you can also join by commenting this post):
[linkme]