It all began with this video that Mindy recorded and shared.
It inspired Susie Lafond to create a swap in our Facebook class group. I did not follow well enough and unfortunately, I missed it. I was so sad about it, that two friends in the group offered to swap with me anyway. So this is for them 🙂
I did paint on cardboard before. this is kinda a nasty surface because of the way media react to it. It is hard to paint and blend with my fingers as I am used to. However, I love challenges, and this was a great one for sure !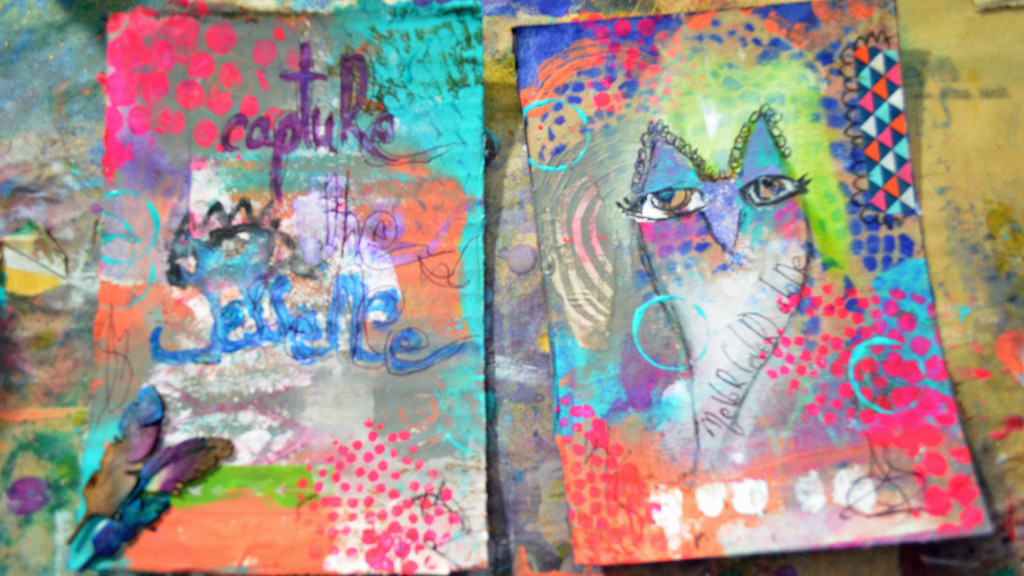 Not sure if I love them. Do they reflect my style ? not sure either. But they were made with love, that I am certain of.
It was out of my comfort zone and I guess you can see it in the video. But that's ok.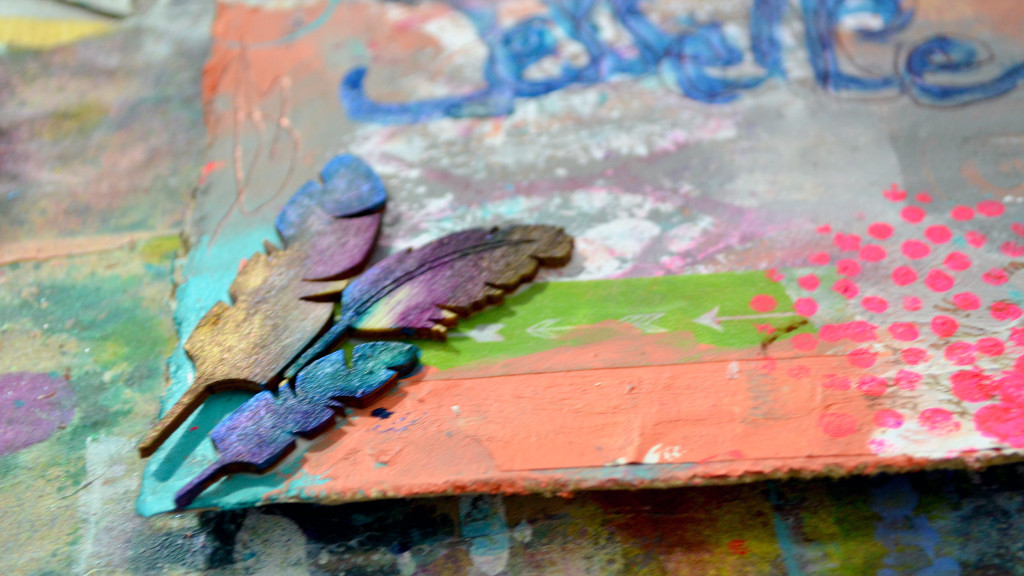 Sometimes in the process, everything does not go according to what you were expected in the first place. And you have to adjust. To go with it anyway. I think this is what makes me love doing what I do so much: what feels like a mistake on the moment can be covered up, changed, modified…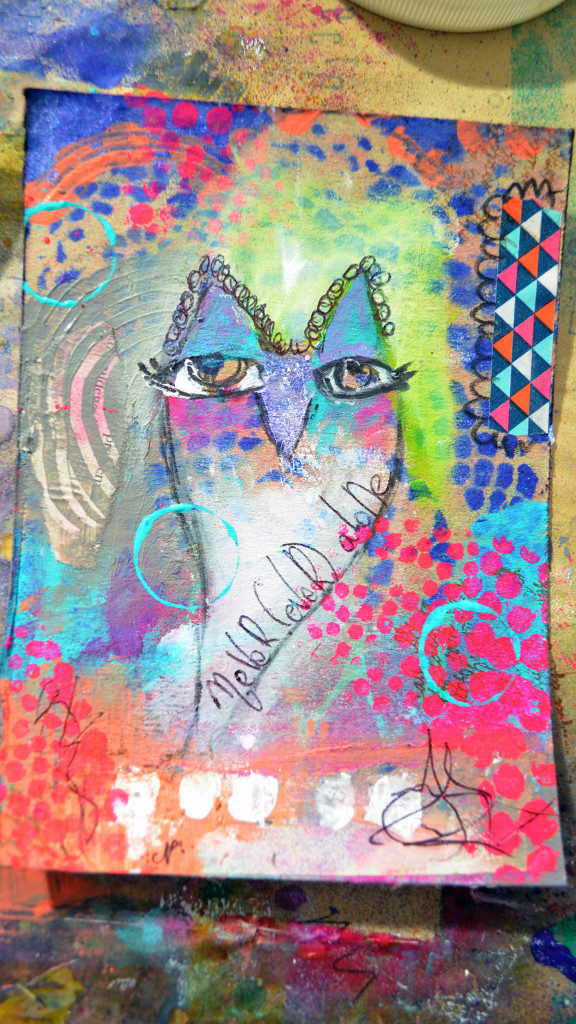 Even after a few years, I am still learning to let go of what I think should look like perfection (my sense of perfection is probably different than yours, that's ok). It is always a learning curve, not only on a creative point of view. I learn so much about myself when I paint.
Hope you enjoy this week video (pss: turn the HD on ;)):

If you have any question, please tell me.
If you want to know more about what I used, please ask as well.