For our final day, our group was with Juliette. It actually was the class that made me the more nervous. But I've always been curious about how Juliette works on her paintings, I was eager to see the «behind the scenes» in more in details.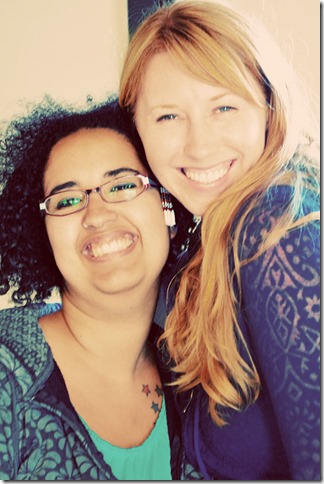 Juliette is sweet, it is the first word that comes in mind when I think of her (and she is so beautiful). When she is the room, everything felt calmer. Like it all fell into places just because she was there.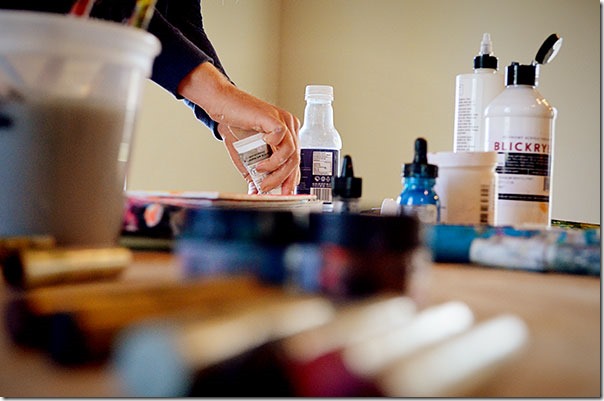 Passionate about sharing her stories, Juliette is also a writer. This is a common thread between the three artists that we had the chance to learn from at Sugar & Spice: the stories are told through their paintings. Each of them has her own way to convey her stories, but it is always there.
I hope that people will see that Juliette is SO MUCH MORE than her owls. I love seeing where her art is going, I see a great evolution and appreciate all the «in progress» pictures she shares.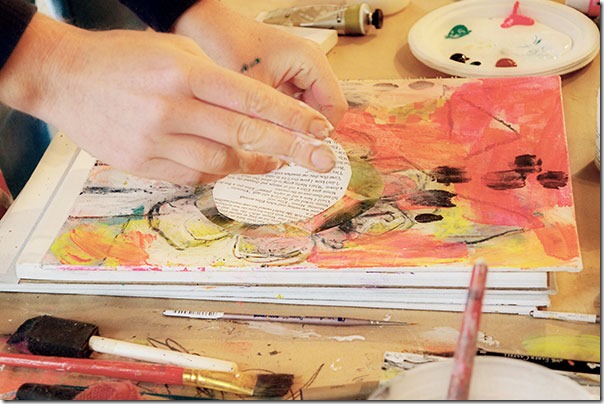 Some of the things I learned from Juliette's class:
Every layer has its own meaning.
Keep pushing until you love what is going on on your canvas.
Don't be afraid to experiment.
There is a story behind each of her paintings.
Not being afraid of covering it all up.
Love the supplies you use.
Simple can become complex.
Don't like this paint ? Use in to create painted papers. It'll be covered up eventually !
Use and abuse this paper you love, it's okay to have it in every painting you currently create.
It's okay to see my art evolving, just go with it.
Animals are fun to see emerging.
It was so nice to end up this amazing experience with Juliette. It was the calm needed to take everything in.