This is a quick video this week. Sharing how easy it can be to make a spread in your art journal without any crazy supplies.
As I say in the video, I use my art journal as a mirror of who I am at a precise moment (the one I stop everything, step in the Studio, open the journal and do something in it).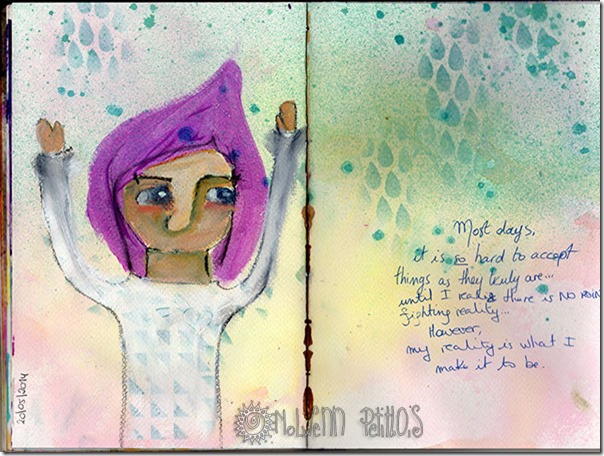 You know I love me some new supplies to play. So when Lindy Stamp Gang released their new kind of sprays, I could let it pass. They are in the Flat Fabio line, meaning there is no shimmer in it. However, they are more opaque, so more opaque. I really love experimenting with them and I'm already impatient for new colors in this kind of sprays.
Here is the video, I hope you'll enjoy watching my process:

Here is the supplies I used in this video (the journal is one I made myself years ago):