Welcome on a new edition of my weekly ritual, Gratitude Friday (if you are not familiar with it, please go read how it came up and what it is about).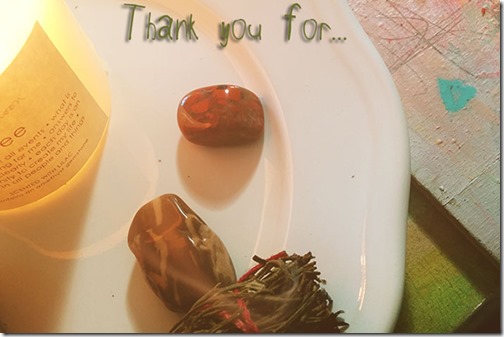 Today I feel like I am being selfish by taking the time to sit and write this blogpost to you guys. There is billion things I need to do today, that I should have done before but a flare-up showed up and is lingering for way too long. When fibromyalgia decides to be a bitch, there's not much to do than pray and stay in bed. I know the triggers, I know I pushed too hard for too long, but I am in lots of pain. So today, I am being selfish because I need to focus on the bright side. I need to count my blessings.
This week, I am thankful for:
Getting our Canadian citizenship ! yaaaay (and celebrating)
Parrain Pierre (my brother-in-law) arrival from France (it is its 7th year this Summer !).
Mae cooking and bringing me dinner in bed when I can't do anything.
Discovering Periscope (will do my first one today).
Creativity and its multiple faces.
Fresh veggies.
My Mom.
Forced morning walks because the body needs to move no matter what.
Massages.
The generosity and the joy of receiving Happy Mail from Sisters.
Soon celebrating 10 years of Mae.
(I have an issue with syncing my phone and my computer to get my pictures… so I am taking directly from my Instagram feed; sorry about that)