You Beautifulz, I had SO.MUCH.FUN creating this week's project for ColourArte… I picked two small squashes (less that $1 each…) and decided to give them another life for our home décor honouring Fall. (Please, scroll down to see the complete list of the supplies I used for this project).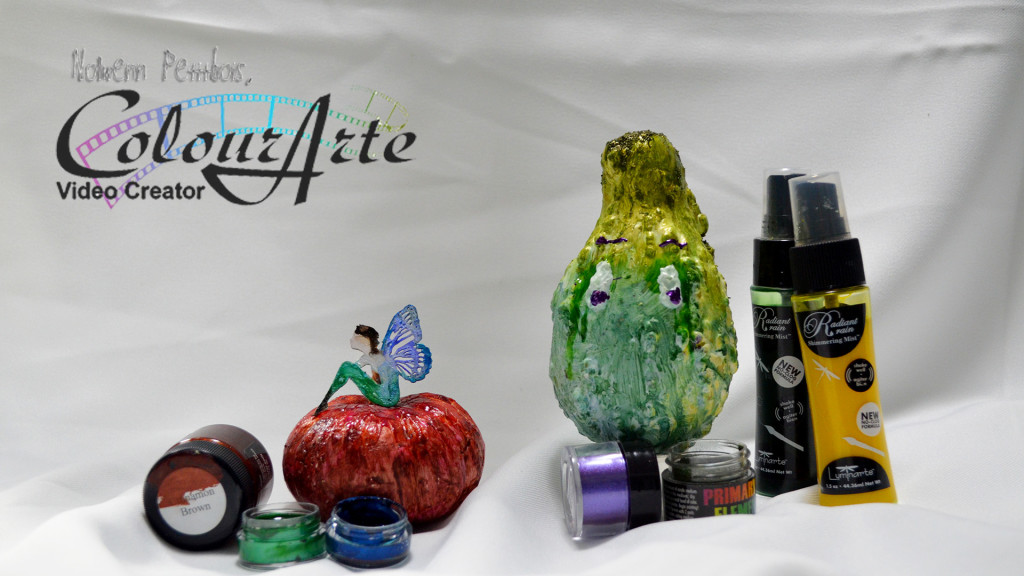 Enjoy the video:
The first layer, created with Extra Heavy Gesso, was the perfect textured base for the ColourArte products to shine on.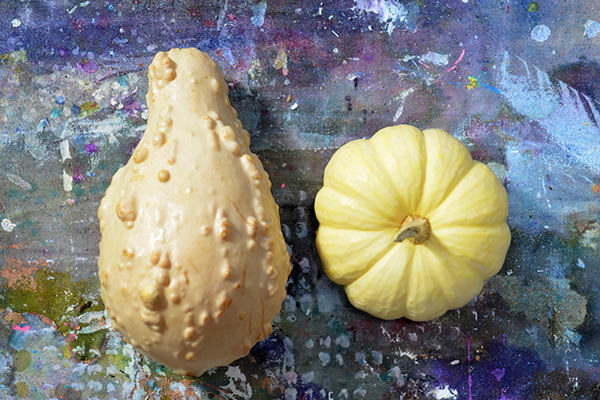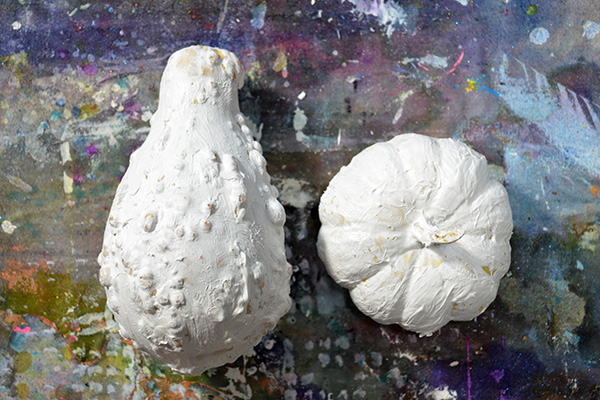 I also use a small fairy chipboard, from Gina Designs. I kept her very simple and show you how easy it is to use the Twinkling H20 watercolors to bring her to life.
My daughter told me that the green one makes her think of the pickle in Plants vs Zombies (you know… EA video game). Made me laugh pretty loudly.
I adore the Primary Elements pigments. Because you know me, I love when I can use the same product in so many different ways. In the video, you will see me use the Primary Elements two ways: one mixed with Glass Bead Gel, and the other one mixed with the clear crackle gel from Ranger. OH.MY.GOAWD ! Both results were just breathtaking. This is when the fact the pigments contain mica and are double-tone makes perfect sense and gives a result that will take your breath away.
More pictures: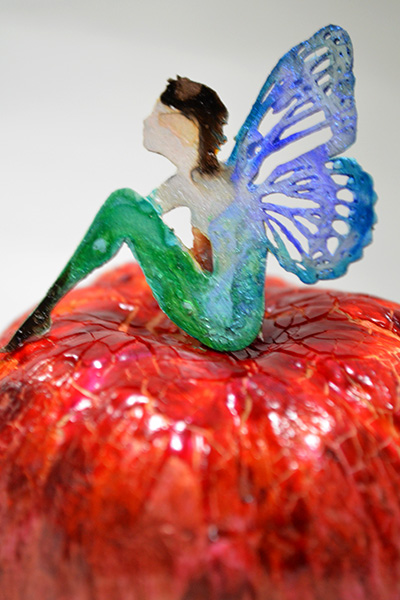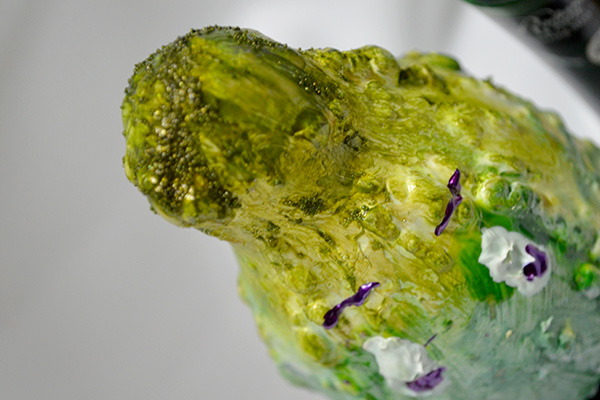 Here is the list of the supplies I used in this project: