For this week's ColourArte's video project, I decided to go outside of my comfort zone and to alter the papier mâché moon that has been laying in my Studio for ever… and to use the newest Silk Glaze set, Meridian Moon, for it.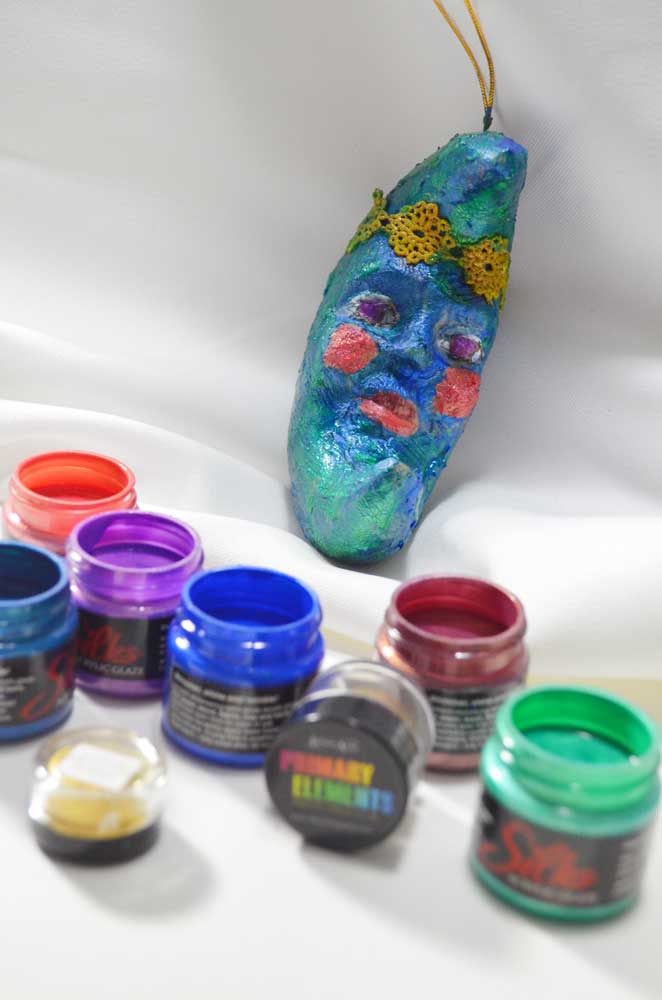 I love to challenge myself, and this was one for sure. I started by adding some texture with gels and then got to play with the Silks.
She needed a crown so I added some lace that I colored with two different golden colors of Primary Elements, the pigment powders; it was exactly what was missing.
And to finish her off, I mixed the Midori Melon (the beautiful green) Silk with some crackle gel and covered her entirely with it. It brought everything together and added that little something that makes her special.
A few more photos: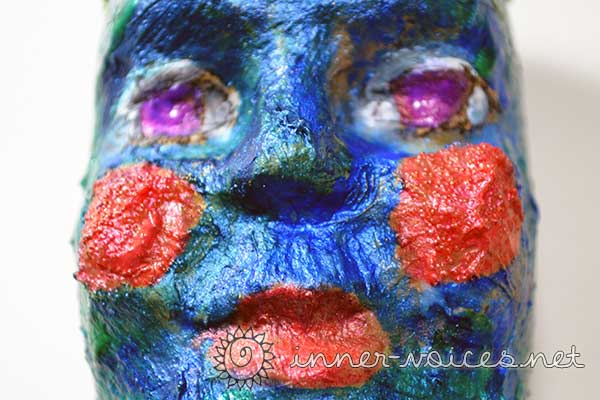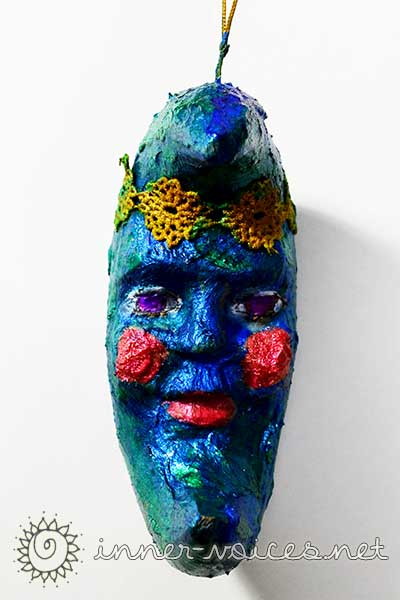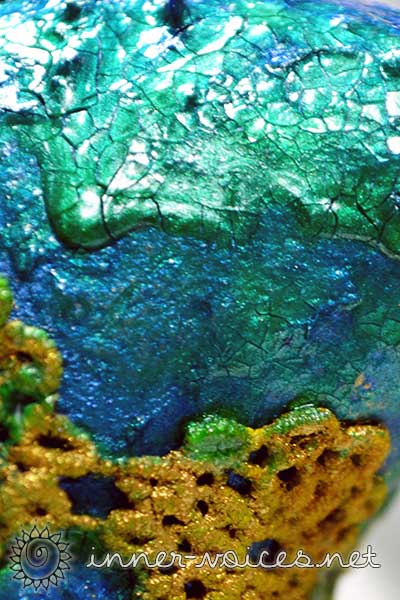 Here is the list of the supplies used: