Welcome on a new edition of my weekly ritual, Gratitude Friday (if you are not familiar with it, please go read how it came up and what it is about).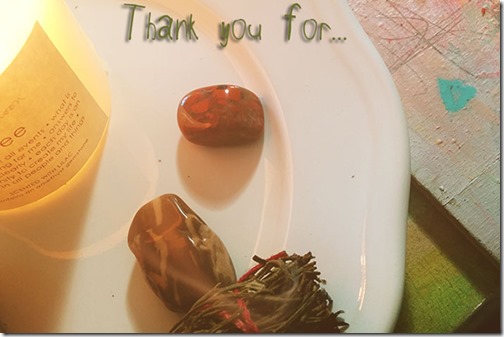 If you are not from my generation you might have no clue about the phenomenom The O.C. tv show was. And every single time I hear "California" the song from the beginning plays more or less loudly in the back of my head (you're welcome, I have put it at the end of the blogpost).
If you are not following my adventures on social media, you may not know that I currently writing from my hotel room in Palm Springs when I am spending a few days at the Creative Nomad art retreat, as a student. We have 4 days of class, two teachers (Brian Kasstle and Roxanne Cobble) and it is facilitated by Tracie Hanson.
I met my Kindred Mindy Lacefield again (we met in person in Port Townsend 2.5 years ago) and other amazing ladies (not saying that much as I want to sit and talk about it longer next week); my body is aching and tired but my heart is full.
This week, I am thankful for:
Stretching my wings. Doing what is hard but still.
The chance to be here, to have my husband and my mom in charge at home caring for the girls.
The low king bed in my hotel room (I hate when I have to jump to get into bed).
Meeting new people and people I knew online.
My friend Jen cheering on me when I am close to being way too nervous.
Elizabeth Gilbert's (audio)book Big Magic and the short sentence FRUSTRATION IS THE PROCESS that stuck with me throughout the first class.
Spending time to find who I am again without being the Mom/Wife/Daughter of somebody.
Video calls with the family back home and being on the same time zone.
Warm sunny weather, especially in January.
What about you ? what have you close your eyes and mouth "thank you" ?