I told you before, I am a woman of obsessions… My mind is always in full swing going around the same stuff over and over. It is mostly annoying but I stopped trying to stop this. Acceptance is key 😉
Quinn Bouley
I discovered Quinn on Instagram. Her feed is one of the most beautiful that illuminates my Instagram.
Quinn has an online shop where she sells handmade stickers, journal stuff and printables.
Quinn is spiritual and very creative. She shares videos on Youtube about her process and I really like what she has to offer.
---
Billie Eilish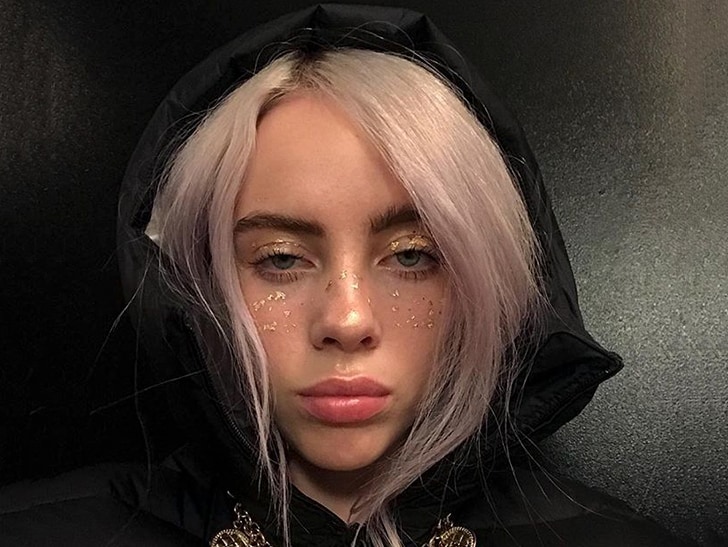 I feel like I am talking about her everywhere and apologize if it is too much for you 😉
Music is always playing around me, it started when I was a kid. My Mom had to work weird hours and so I was often home alone: silence scared the shit out of me (still today) so I always had music playing or the TV on.
Billie Eilish is currently 17 years old but she knows who she is, she loves what she creates and it is contagious. She is the perfect embodiment of UNAPOLOGETIC to me. Plus, I am jealous that she can get these amazing hair colors 😉
Her music is strange but addictive. And you have to check her music videos 😀 I can't believe she recorded her first album with her brother (who produces it), in their Mom's home, sitting on a bed. Yup.
---
Oil pastels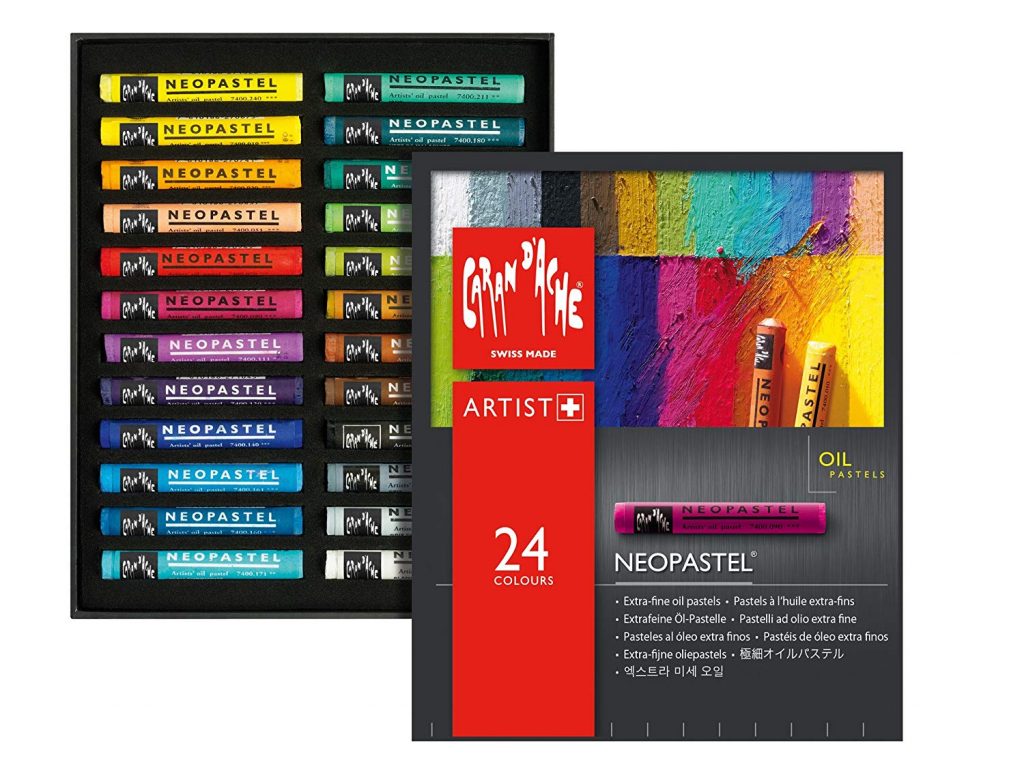 When I create, I put all my senses to play. That's just how it is for me. If you know me a little, you know that one of my things is texture. I am always searching for new ways to create it, media to put together to come up with something different.
I use several brands of oil pastels, my favourites are: Sennelier and Caran D'Ache's NeoPastels. Both are really creamy and come in so many colours. They are very pigmented, too. They are not on the cheap side of the spectrum but worth every dollar.
---
My 100 Days of Abstract Explorations project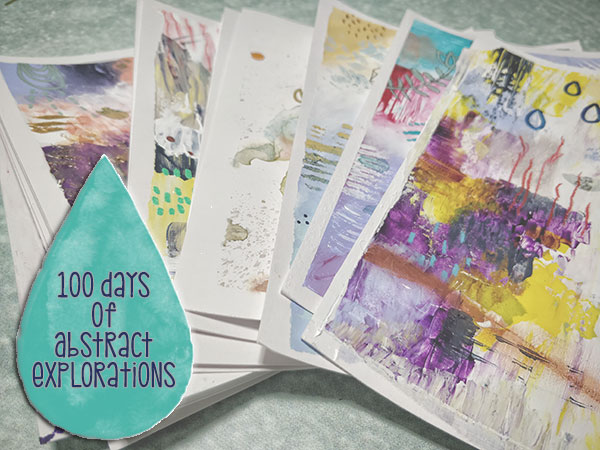 After being part of several Design Teams and not being in one currently taught me some unexpected stuff. I need deadlines, I need structure in my routine, I need projects.
So when Elle Luna announced the current 100 Day Project, I decided to jump in. More on this in this blogpost, and this one. I need the end goal (painting an abstract painting every day for 100 days). And I accept this truth… maybe it's finally my Virgo side showing? ahah! I am having a lot of fun, and that's all that matters. I use all the supplies I love and I am doing my best not to run to the store not to buy more Pébéo markers and more Liquitex Gouache (I have two sample bottles of it only)…