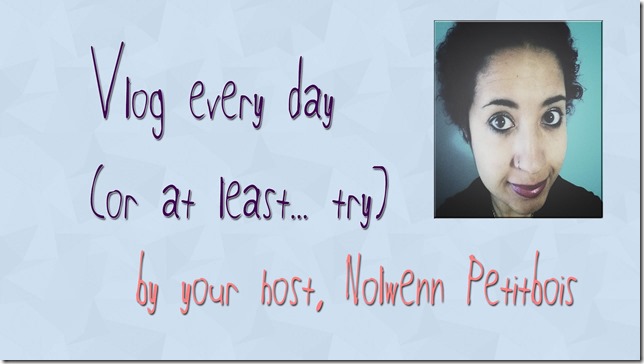 This morning was a very early rise for me, as for Kalyani. So instead of allowing her to go right there to the TV (at like… 7am), I told her she could either go back to bed for about an hour or join me to create something in the Studio. And she picked the later (yaaay !); so yes, we were in the Studio very early this morning.
She did not want to paint and I did not want to sew so I suggested we would finally make some figurines with air drying clay we bought. She decided to try to do Baymax from the anime Big Hero 6. Kalyani  really likes to try her hands at every kind of art and manual activity possible, but she likes instant gratification (who does not, right ?), which you can't really have with sculpting so it is good learning from her too 😉
I prepared almond milk for the first time, you would not believe how quick it is. My shoulders hurt a bit from the pressing part but  it is worth the small effort. It is SO good that Mae actually drank some like milk, which she never did with store bought before. WIN ! Just remember that we need to soak the almonds the night before… And with  the almond pulp. which still is edible (nothing is lost, everything is thansformed), I made some raw «truffles/raw balls». Thank you Danielle from Against All Grain !
I prepared some food for this week, too.
We had our families on the phone, tried webcams that did not really work as we had hoped for… then some grocery shopping for what we did not find yesterday, late lunch and it was time to go for the playdate. Today passed quite fast !
It is now 7:30pm and we are WAY behind schedule for a night before school…. gotta run <3
Tell mr about your day. What did you do ?