I am spending some much needed time in my art journal lately. Trying to process. Trying to prettyfy some stuff that happens.
Here is a page I made today (it was already dark, I may take a better picture *or not*):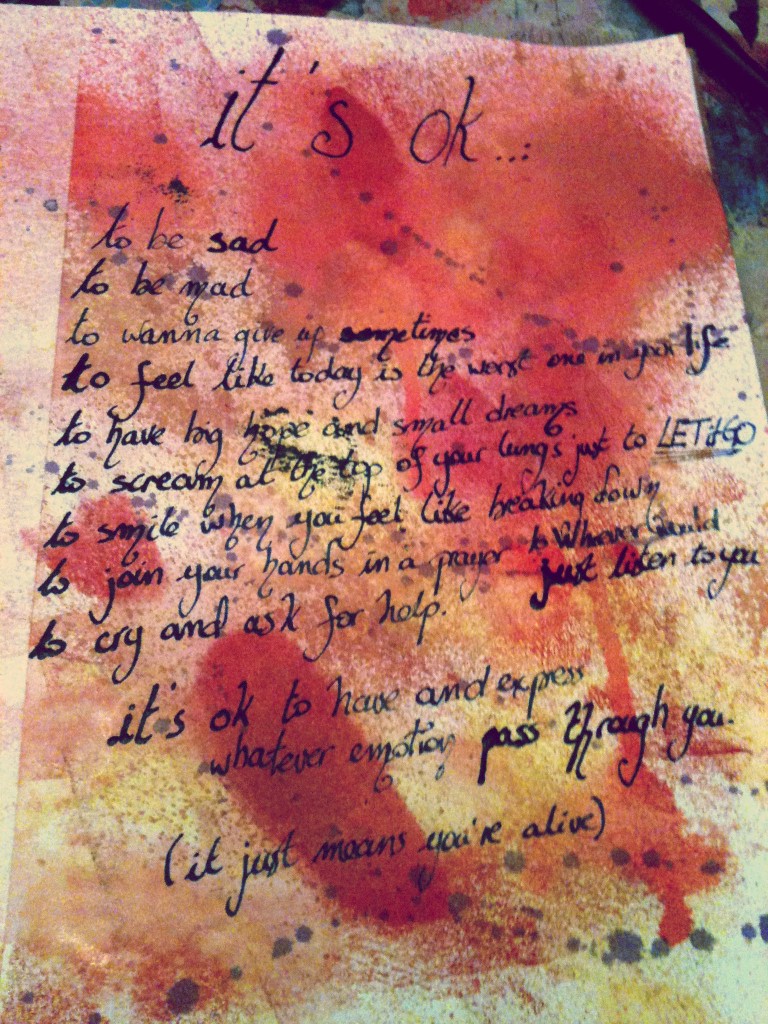 On the other side of the spread is a sketch of a Nixie, Just a sketch… no shading, no color. And I did not know if I wanted the two pages to be separated or a spread. I still don't know actually.
It says:
It's ok..:

to be mad
to be sad
to wanna give up sometimes
to feel like today is the worst one in your life
to have big hope and small dreams
to scream at the top of your lungs just to LET it GO
to smile when you feel like breaking down
to join your hands in a prayer to Whoever would just listen to you
to cry and ask for help

It's ok to have and express whatever emotion pass through you

(it just means you're alive)
If I am sharing this page with you, it's only because I feel like I was just the tool for the message. The channel so people could read these words. So people could know it is ok to feel whatever they feel.
I am struggling with my emotions right now. Not understanding them. Not being successful in processing them the way I wish I would. And I guess someone may feel the same somewhere and that this «permission slip» would reach someone who needed it.