If you follow me on Facebook and Instagram, you may have seen that I decided last week to challenge myself this month.
September is my birthday month, I always want it to hold something different, just for me.
After two years with fibromyalgia, a move across the planet from where I was born and raised to where my heart belongs, lingering depression and more that put my body into the heaviest I've been (yes, more than when I was actually 9 months pregnant ! shocker), it is time to go back to who I know I am.
It is difficult to look at myself in the mirror and see someone I don't recognize. I do a lot of Soul Work, because it's who I am. I am beginning to understand the link between my thoughts, my Spiritual path, and my body (because yes, they are intertwined together).
I jotted some ideas of what I want to focus on this month, knowing I can't do well on something too rigid: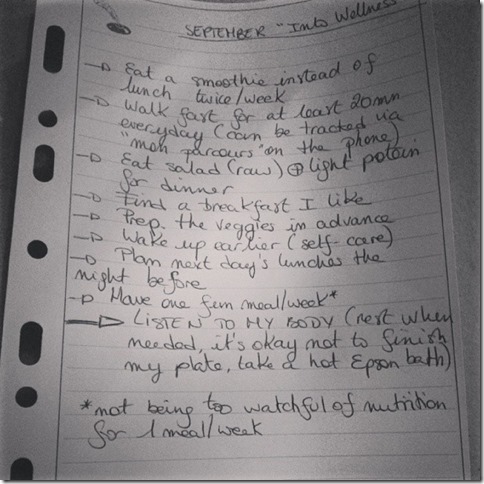 Food is the major part of what I need to focus on, I can indulge too easily. I am an emotional eater, been since I am a teenager. I am aware of it, but sometimes awareness is not enough. By doing this publicly, I find myself kind of accountable. No Nutella this month (it is my nemesis, even if I know exactly the side effects it has on me every single time I have some).
One of my goal is to see myself differently, and also to find the food that helps if not eliminate, at least reduce the inflammation and exhaustion.
Self-portraiture is something I do for that purpose. Not out of narcissism, but I noticed how it helps me document who I am at a precise moment. It does not have to be a photo of my face. I won't necessarily share it on social media or here, but for this month of September, I will take a self-portrait everyday. And see what comes up at the end of the month…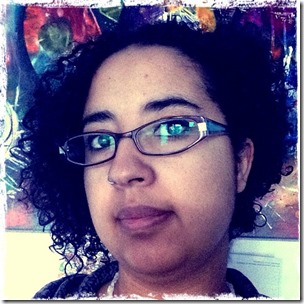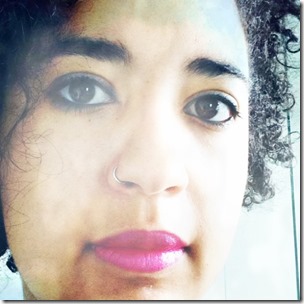 I know some of you expressed interest in this project, I would love to know what is your plan, even if it is just two-three things you want to do this month to get into a better health.
I use the hashtag IntoWellness, so if you post something related please feel free to use it as well so I can find you 🙂