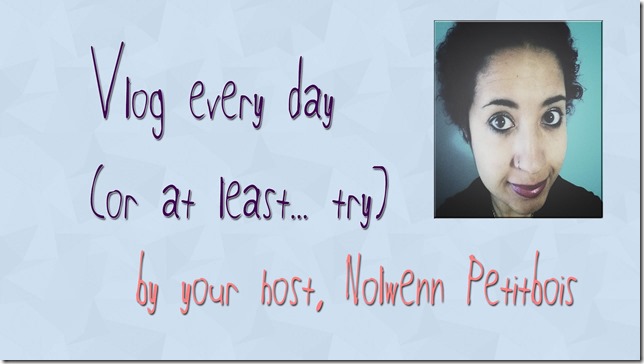 Day #7 !!! I still have not given up, yaaay *I tend to give up so I am proud of myself for still doing this project*
I know I know… there is not «day #6». I tried… I recorded 2mn. But did not go on. Monday was a full day of everything and nothing at the same time, and it was late (almost 9pm or something), I started to actually film in bed but I realized something: I can not film while speaking if there is someone nearby who can hear me. Yup. So I gave up and made peace with skipping one day.
Coming back from a long weekend is always hard, even when we stay home. Long weekend equals time spent together, family activities, no alarm clock in the morning… when the usual routine comes back, it kicks me hard. I feel lonely, often feel lost too, somehow. Not really knowing what to do with myself, even if the quantity of things to do is huge. I know, now, that it is a matter of coming back to the routine and it passes quickly, but still.
But my day got brighter when I received this stunning painting from my Kindred Micki Wilde. She amazes me constantly by her talent and she brightens my day. I painted a bit, I do not really like what came up but I am totally okay with it because there is nothing that can't be undone 😉 this is part of the process anyway. I had fun. Kind of.
So yea… art made my day better.