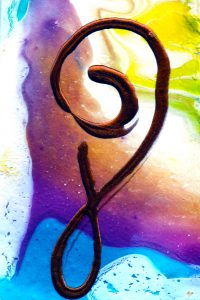 Welcome to this new Gratitude Friday ! Feel free to share with me your (partial or full) gratitude moments in the comments; that way I can hold joy for you ✿ (you know that makes me happy to make you happy).
I think that Fall is in full swing here in Québec, now that the temperatures are below 10C ??No snow yet, however, so that's still something. My family is all sniffling, as it seems to always be a struggle to go from Summertime to Fall (bye bye shorts and tank tops, hello boots and scarf).
This week, I am grateful for:
My ability to not give up (especially when I would really want to)
The opportunity to share my creative art journaling process by teaching in Book of Days 2019
Our public libraries, both in our city and in Montréal, for giving us access to so many books
Applying to jobs, it scares me like nothing else but I am doing it anyway
Opportunities my husband is receiving in his career
Family traditions (card games with my husband and my Mom once the girls are in bed, etc)
my best friends, even though they are not geographically close
Being back in daily exercising, some days with my husband and/or my daughter
The chance to have money to buy "real" fresh food
Music with positive messages
Please, feel free to join me in the comments by sharing some of the goodness happening in your world right now. I am sure you can come up with 3 (or more) things that made you smile this week.
My song for this week: